"You think you know a story, but you only know how it ends.
 To get to the heart of the story, you have to go back to the beginning."

"
Vous pensez connaître l'Histoire, mais vous ne connaissez que la fin,
pour parvenir au cœur de l'Histoire, vous devez la reprendre au début

".
Fiche
L'histoire d'Henry VIII, roi d'Angleterre, des premières années
 tumultueuses de sa vie (vers 1509) à sa fin pathétique (1547).
 Entre politique, religion, trahison et amour, The Tudors, retrace
 les différents moments clés des 38 ans de règne de celui
 que l'on surnommé « Barbe bleue ».



Date
2007
Saisons
: 2 de 10 épisodes
Format
: 52 mn
Genre
: Drame Historique
Nationalité
: Américaine, canadienne, irlandaise
Série créée par
Michael Hirst
Producteurs :
James Flynn, Sheila Hockin  
1ère Diffusion :
-USA : 1 avril 2007 sur Showtime,
-France, 24 mars 2008, sur Canal +  
Le Teaser

:
Spoilers saison 1
Trailer Officiel + interview des acteurs
Spoilers saison 1
Le Casting de la Saison 1

Jonathan Rhys-Meyers : Henri VIII
Sam Neill : Cardinal Thomas Wolsey
Jeremy Northam : Sir Thomas More
Steven Waddington : Duc de Buckingham
Henry Czerny : Duc de Norfolk
Nick Dunning : Thomas Boleyn
Natalie Dormer : Anne Boleyn
Perdita Weeks : Mary Boleyn
Maria Doyle Kennedy : La reine Catherine
Matt Ryan : Pace
Henry Cavill : Charles Brandon
Kristen Holden-Ried : Compton
Joe Van Moyland : Thomas Tallis
Gabrielle Anwar : Princess Margaret
James Frain : Thomas Cromwell
Kate O'Toole : Lady Salisbury
Padraic Delaney : George Boleyn
Callum Blue : Knivert
...         
Tout sur les principaux acteurs
et les personnages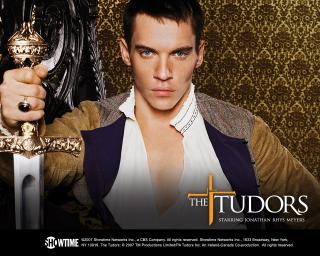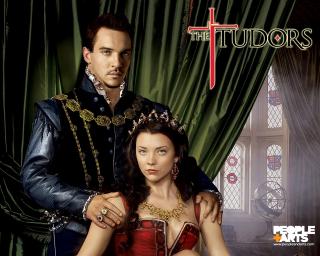 Autres vids (Teasers / Trailers)
Cliquez ICI
Interviews des acteurs
Saison 2
Générique
Autres vids (Teasers / Trailers)
Cliquez ICI
Fiction VS Réalité
traduction en cours...
Cliquez ICI
Awards 2007-2008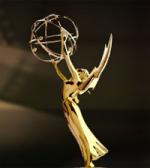 Cliquez ICI

DVD
Cliquez ICI

La véritable histoire des Tudors

Cliquez ICI  

 
_________________



Merci Circus Doll pour l'avatar